Auberge Resorts Headquarters Photo Installation
What's so wonderful about the offices of Auberge Resorts in Mill Valley is the open floor plan and natural light. The open floor plan invites employees and visitors alike to feel the energy of the office as a whole.
Auberge Resort's offices have a feeling of inspiring energy and calm sophistication— what I believe to be strong elements of the Auberge ethos. These qualities are something I played into with the images I used in this installation.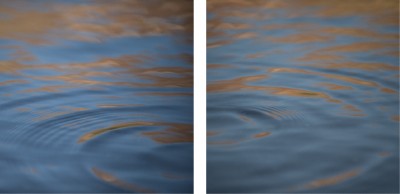 I love being able to install my work in larger spaces because it gives me the opportunity to put images together in groups and in larger formats. Each image captures a certain energy from nature, but when combined in groups, the dynamic changes and creates something very new and special. I've been experimenting with triptychs, which lend themselves to a more dynamic grouping. This cloud trio that will be placed in the conference room spans almost 11 feet, with each framed image being almost 4 feet in diameter.
Other images, however, tend to be stronger as single pieces. Some need to breathe on their own, and have a special quality in a singular setting.